3 tags
Where Has My Glee Gone?
I suppose you could say that I am a semi-closeted Glee fan.  I don't like to readily admit that I watch the show because it is a bit high schoolish and subtracts from the sophistication I feel watching shows like Mad Men brings me.  But I do watch Glee regularly.  I love Chris Colfer's portrayal of Kurt and his singing voice.  I love the clash between the toddleresque and...
4 tags
Back to Tradition.
Halloween has come and gone.  I carved 10 pumpkins and gave out candy to bunches of Trick or Treaters.  I was even nice and gave candy to the high school kids who weren't in costumes and were using duffel bags to hold their candy.  I have to say, last night after turning out the porch light and turning on the TV, I was shocked at how many Christmas commercials were already on.  I swear I had...
9 tags
What Season is it Again?
Cold air finally descended on Atlanta this week and I'm not talking relatively cool air, I'm talking break-out-the-scarves-and-turn-on-the-heat cold air.  There is absolutely nothing better.  All of my neighbors have started decorating for Halloween with pumpkins and skeletons and even some orange strings of lights.  My front steps are full of pumpkins, courtesy of 3 for $10 large...
4 tags
Since I saw Ricki Lake & Derek Hough dance to...
14 tags
'Tis the Season.
We are well into October now, which means that I have broken out the sweaters and scarves and been reduced to turning the air conditioning on in the house just so that I can wear them.  It is October and it shouldn't be 80 degrees or even 75 degrees out, but I guess that is what I get for living in Atlanta. There are so many great things about October.  The (slightly) cooler weather, fall...
8 tags
7 tags
When Things Just Happen.
Sometimes things just happen.  Somethings these things are bad, like say, planning to go to graduate school for a program you are reeeeeeally excited for and finding out three days before classes start that the program director has completely changed the program into something you have no interest in.  That, I can say from experience, is definitely a bad thing. Sometimes though, good things just...
14 tags
Leaves, Bluegrass & All Things Autumn.
Happy first day of Fall!  Fall is hands down my favorite season.  For starters, the weather is perfect.  The days are cool, but not frosty and the nights are crisp and scarf worthy.  The hazy Atlanta smog goes by the wayside and bright blue skies and fluffy marshmallow clouds.  Sure there are the occasional rainy days, but who doesn't love a good, soft Fall rain? Rainy fall days are perfect...
A Sure Sign of Getting Older.
When I was a child, one of the greatest joys in the world was getting to stay up past by bed time.  Staying up past my bed time and getting to watch television was even better.  I wasn't allowed to watch just anything though.  While my classmates at school were talking about MTV and the latest episode of Rugrats, those two things were the forbidden fruit in my household.  I longed to watch...
4 tags
Oh, blogging.
I have determined that I am probably one of a select few bloggers who spends days (alright, sometimes weeks) writing out a blog post with a pen and paper before posting it.  I draft, I edit, I completely scrap ideas until I am certain that they are perfect or at least perfect-ish.  The thought of posting I wrote at the spur of the moment gives me the same feeling of dread as in-class essays...
I really suck at this.
I'm just not very good at remembering to do this photo challenge.  I'm also not very good at following the rules of the challenge.  For example, I'll be skipping days 12 & 13.  Day 12 is supposed to be a sunset, which was impossible since on day 12 it was storming and there was no sunset.  Day 13 was supposed to be "you & 13 items" which is just silly.  And I...
Catching back up.
I seem to be perpetually behind on my photos.  It's not that I don't have them taken, it's just a matter of transferring the photos from Grover onto my computer.  It's not even that hard.  Through a miracle of Apple technology all I have to do is slide my memory card into my computer and BOOM.  Photos transferred.  I'm just lazy about doing it.  So here we go, days...
We interrupt this challenge:
Well, my 30 day photo challenge hit a snag when Grover's charger cord went AWOL.  Yes, you read that correctly.  My bright pink camera's name is Grover, unintentionally like the muppet.  Days five and six proved to be the most challenging so far.  The prompt says "From a high angle" & "From a low angle."  The high angle was okay, but the low….it...
All the Cool Kids are Doing It.
The beauty of the Internet is that you can share anything instantly.  I suppose that is also the downfall of the Internet, as Weinergate has proved.  Pictures are some of the easiest media to instantly bombard friends, family and random strangers with in this day of smart phones with cameras that are linked directly to Facebook and twitter accounts.   I am gloriously un-smartphoned so I still have...
Adventures in shipping.
UPS amuses me.  On Monday I ordered 14 books and used the free 2-day shipping options (being a student has finally paid off!).  All 14 books shipping at the same time, from the same warehouse in Kentucky.  And yet, 12 books are coming together and the other 2 are arriving singularly.  I'm also not quite sure why the 12 book shipment came directly to Atlanta from Kentucky, but the two...
All work and no play...
I think I'm starting to understand Jack Nicholson's psychotic break in The Shining.  3 days of being snowed / iced in.  Day 1: This is awesome! Snow everywhere! Look how pretty!  Day 2:  Snow is still here….not a whole lot to do around the house….Gilmore Girls Marathon? Day 3: I've got to get out of this house.  One more hour of television and I'll go nuts. ...
"I believe that everyone else my age is an adult whereas I am merely in disguise."
– Margaret Atwood
One Word for 2011
Inspired by my friend Hillary, I've decided to come up with one word for 2011.  It's not a resolution, just a word that I'll keep track of during the year.  One word that I'll turn to when making decisions, a word that will guide me to where I want to be at the end of 2011.  One word that is the anti-resolution.  No lists or goals of what I want to accomplish this year,...
Pink Pangea. →
Why yes, that is the piece I wrote about Patrick Kavanagh on Pink Pangea.  I am now a published author.  How exciting!
Oh, James.
I've put in so many enigmas and puzzles it will keep the professors busy for centuries arguing over what I meant, and that's the only way of insuring one's immortality. This is precisely the reason that I find James Joyce so wonderfully annoying.  I loathe reading his work and love it at the same time.  Such command of language, but so many hidden messages to find.  With...
The Dead.
Snow was general all over Ireland. It was falling on every part of the dark central plain, on the treeless hills, falling softly upon the Bog of Allen and, farther westward, softly falling into the dark mutinous Shannon waves.  It was falling, too, upon every part of the lonely churchyard on the hill where Michael Fury lay buried.  It lay thickly drifted on the crooked crosses and headstones,...
.gif explains it all.
This is how I feel about today's GA Tech game: This is how I feel about today's Braves game: At least my sports day was half good.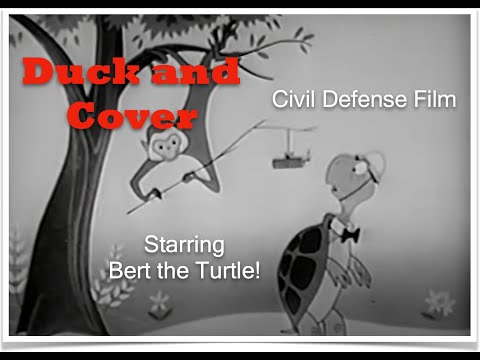 Very demotivational.
verydemotivational.com may be the best procrastination tool I've ever discovered (apart from the always sacred bubble spinner.) Oh my. Aside from demotivational websites, I'm actually finding it fairly easy to keep up with classes this semester.  Yes, the bulk of the work is yet to come (October may kill me) but I'm rather proud of the fact that I've been able to...
4 tags
The Evolution of Art
The inspiration: The initial sketch: The outline on canvas textured paper: Adding color - pink: Adding color - yellow: Adding color - green: The finished product: And eventually, when it's good and dry, it will be cut out and glued over the label on an old vinyl record and hung on the wall.
"At the end of the day, instead of grieving my virtual nothing, I can always look..."
– David Sedaris
3 tags